Rebalancing liquidity from DAI/ETH into WBTC/ETH:
Since your DAI/ETH liquidity is represented by an erc20 token and in order for Zap smart contract to interact with them, you will first have to go to the pool token's own contract and approve the current pool piping Zap smart contract as a spender.
Current Uniswap Pool Piping Contract is: 0xBdcd4Dcc79bA2C4088323ca94F443a05A23cA372
1. Navigate to DAI/ETH Pool token contract page on Etherscan: https://etherscan.io/token/0xa478c2975ab1ea89e8196811f51a7b7ade33eb11#writeContract + Press Connect to Web3 to connect your wallet with Uniswap Pool tokens.

2. Find the Approve function, fill it out like below, and click Write to initiate the approval transaction:

Make sure this transaction is confirmed before moving forward.
3. Now visit the Pool Piping Zap Contract page which you've approved in the previous transaction: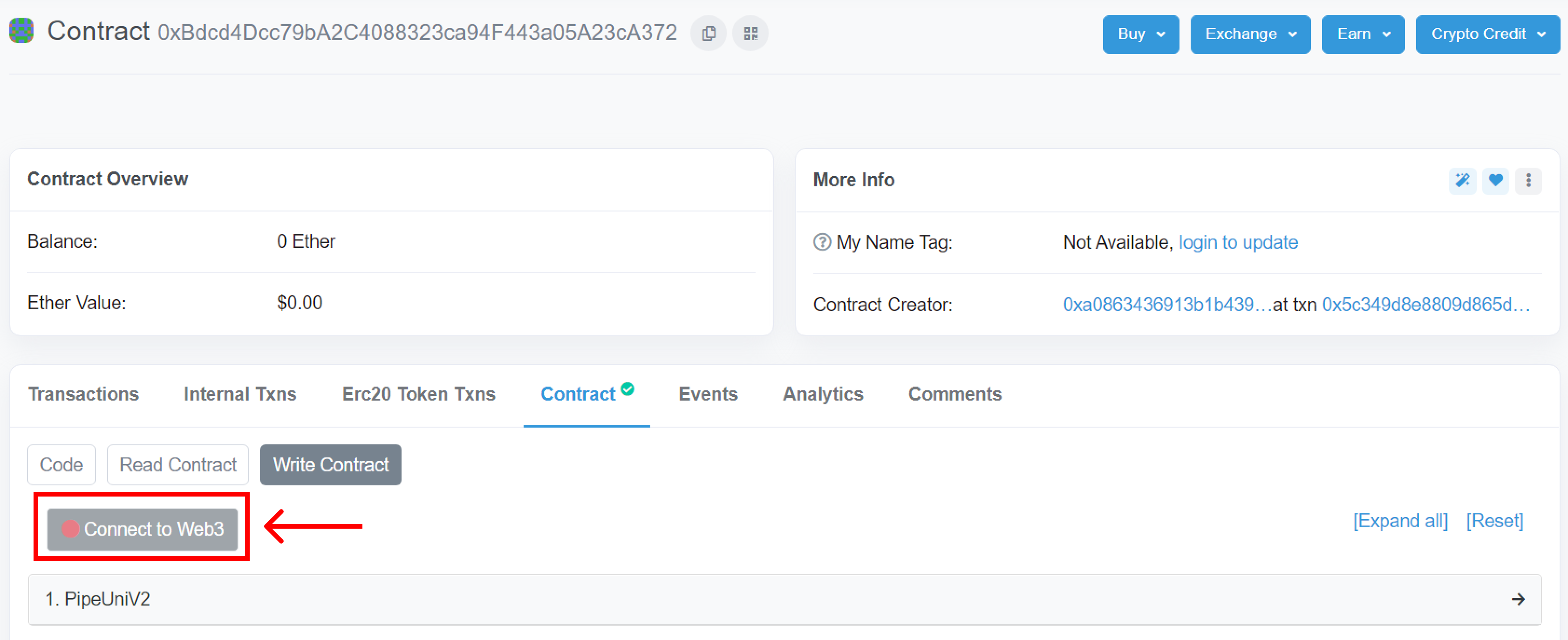 4. Find the PipeUniV2 function, fill it out like below, and click Write to initiate the rebalancing transaction: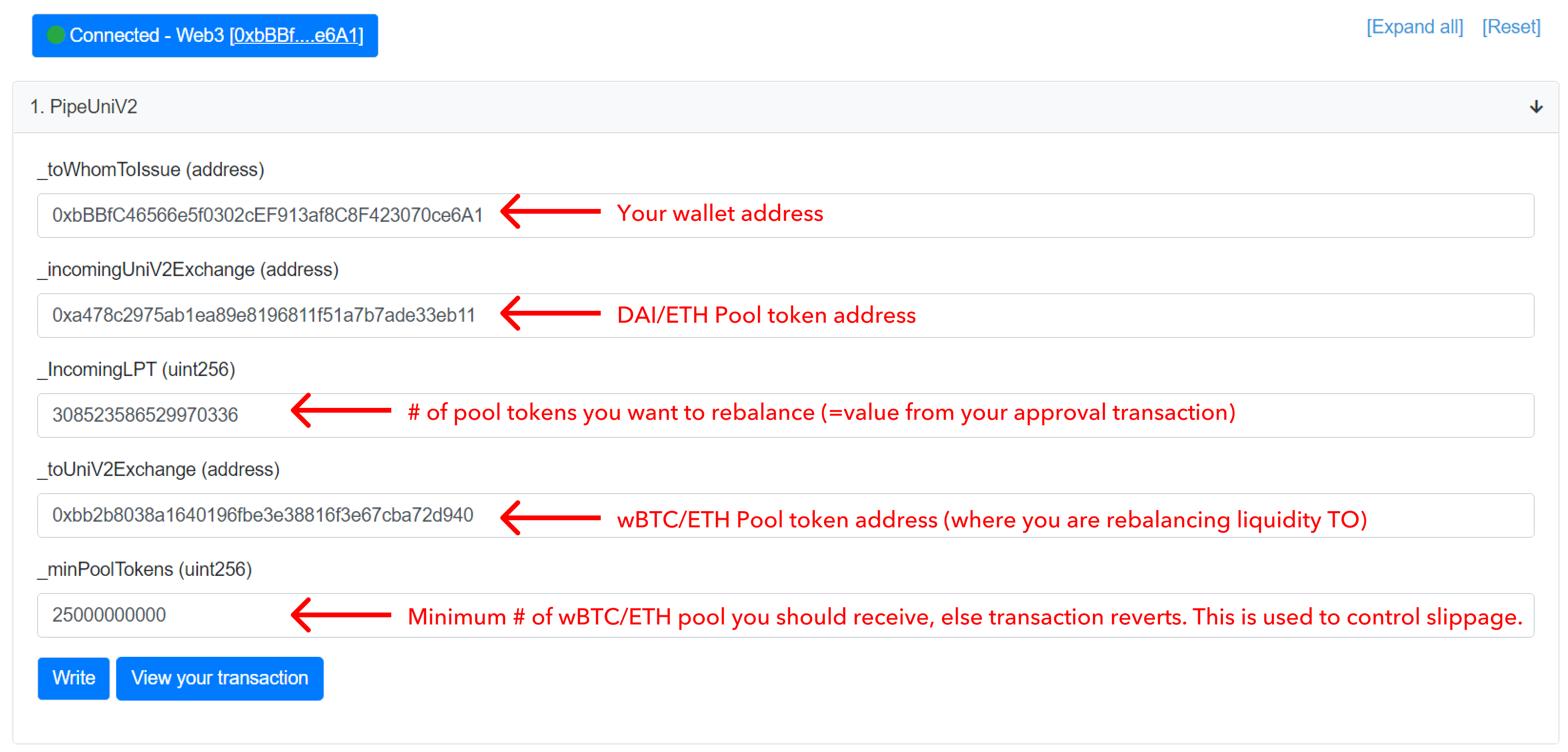 Once confirmed you should be able to view your new pool tokens in your wallet. Here's an example of a confirmed rebalancing transaction: