Gnosis Safe Multisig allows you define an access/control-scheme through multiple signers that need to confirm transactions. Easily interact with popular decentralized finance protocols to invest, trade and manage digital assets. Below are the steps to create a Gnosis Safe Multisig.
1. Visit gnosis-safe.io/app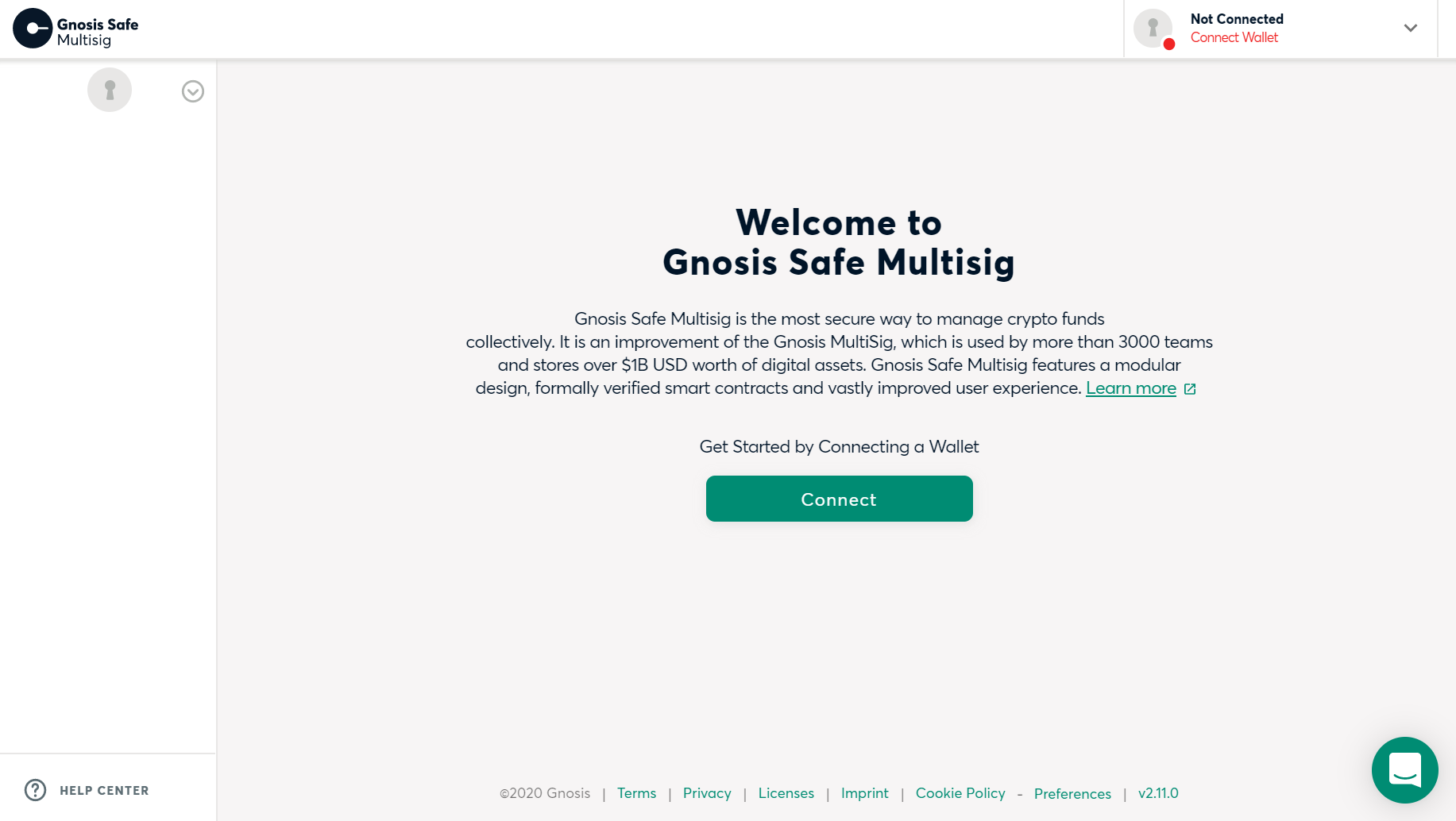 2. Click Connect to sign in with your wallet.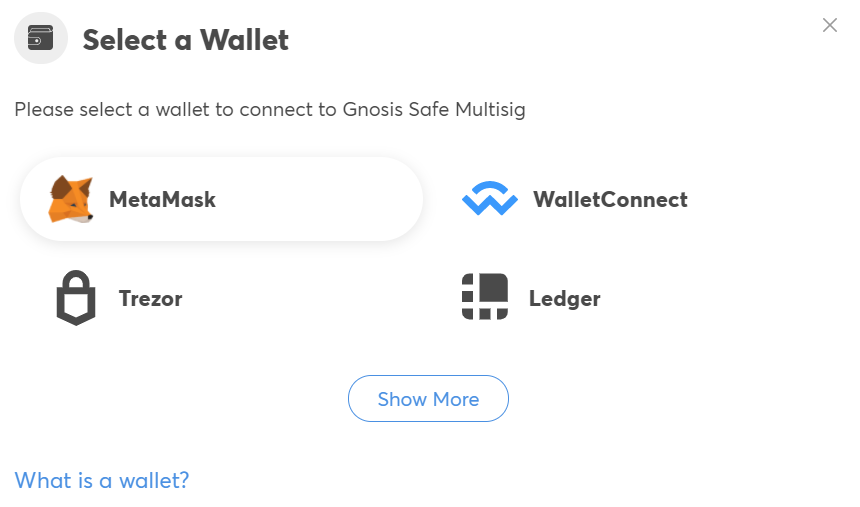 3. Once you connect with a wallet, click Create new Safe.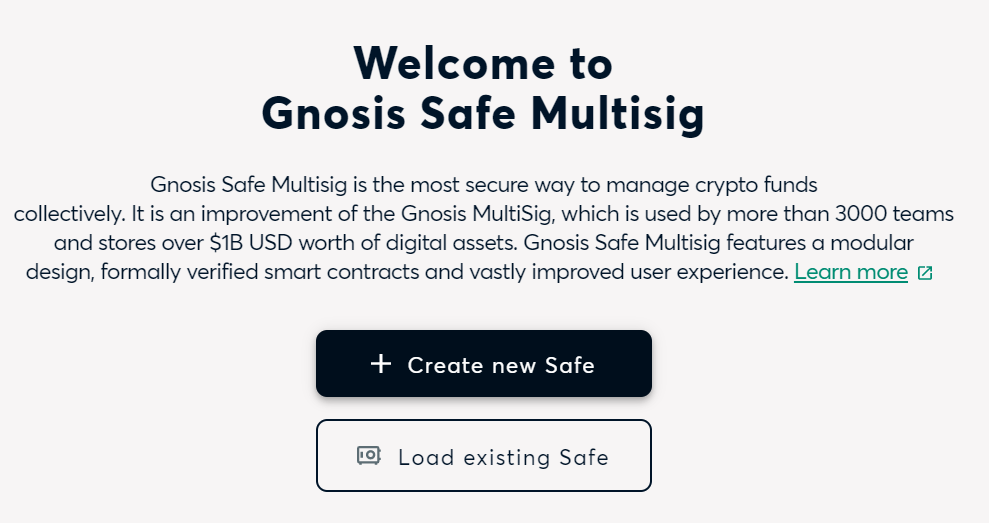 4. Name your safe.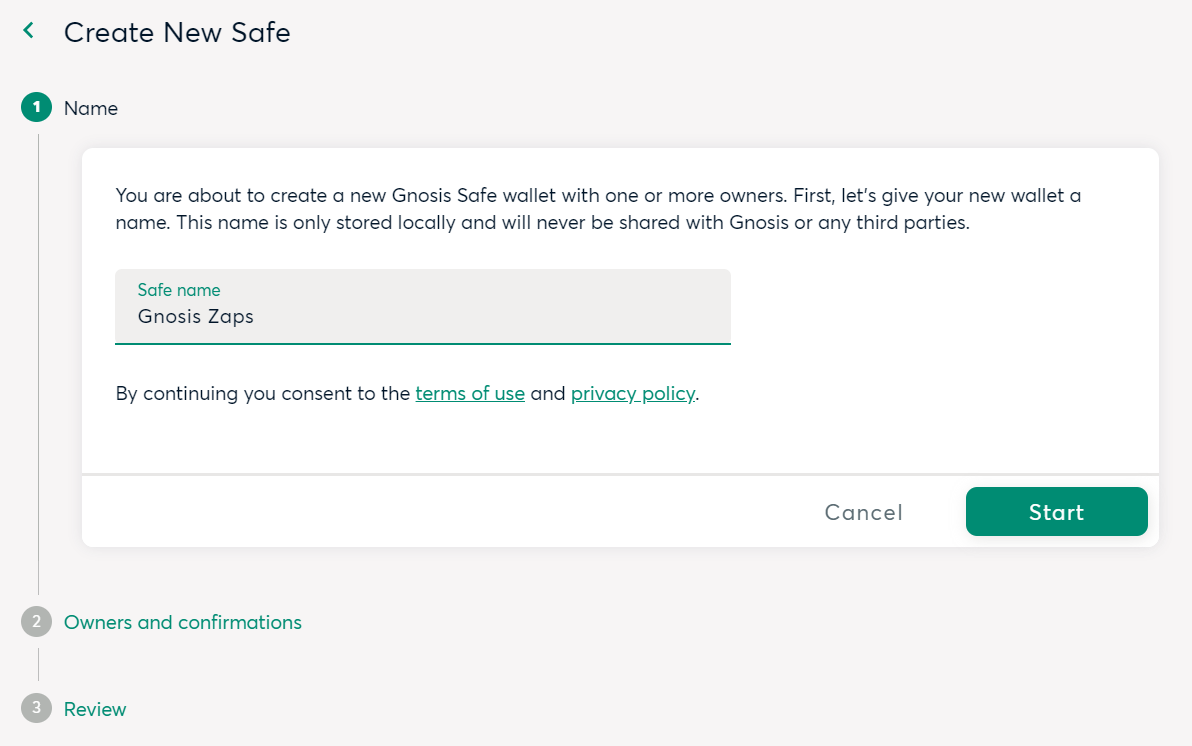 5. Name owners and their Ethereum wallet addresses, and set how many owners need to confirm in order to process transactions. For example, if you have 3 owners and you set this to 2, in order to initiate transactions at least 2 out of 3 wallets will need to confirm from their wallets.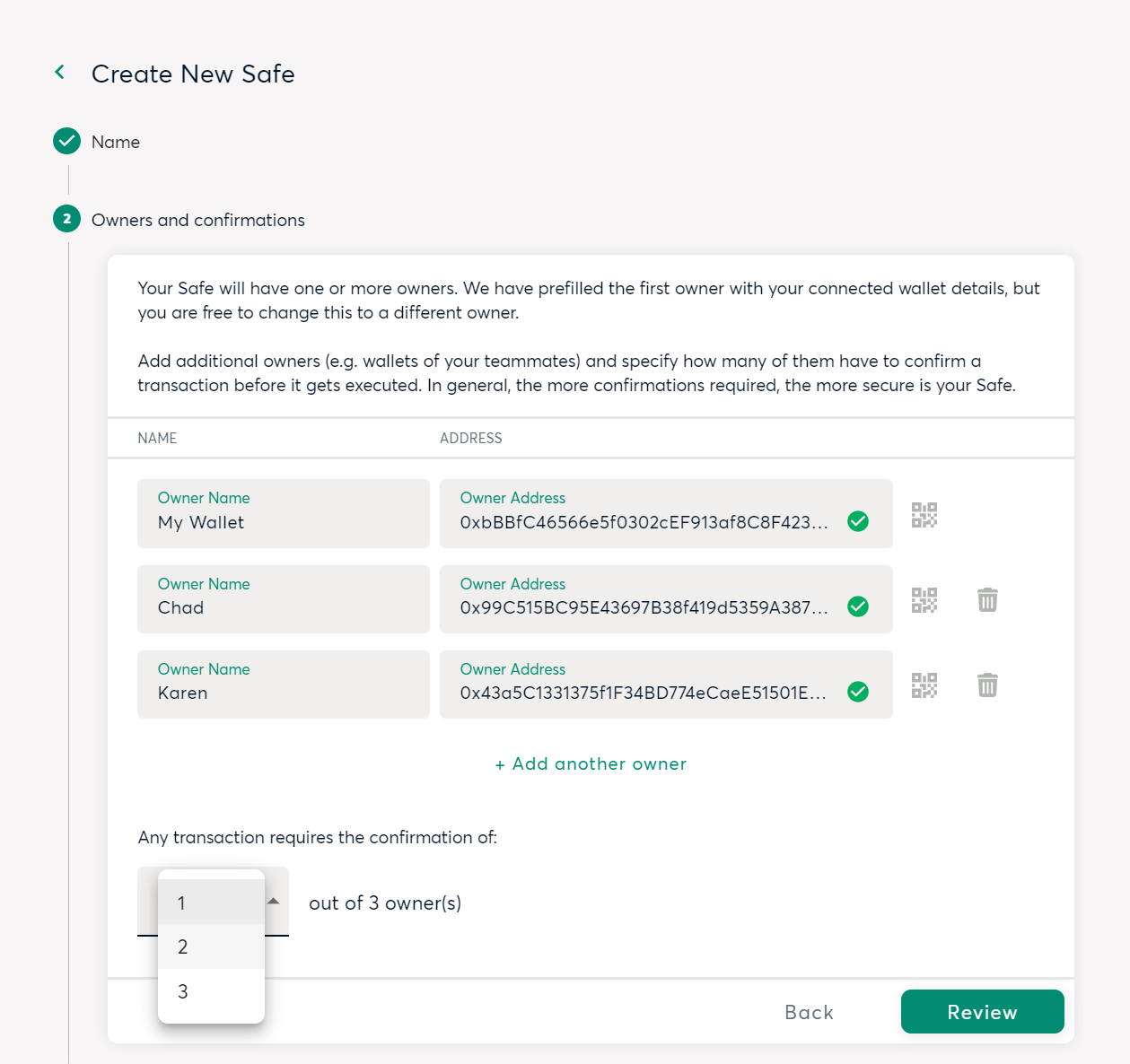 6. Review all your info and click Submit.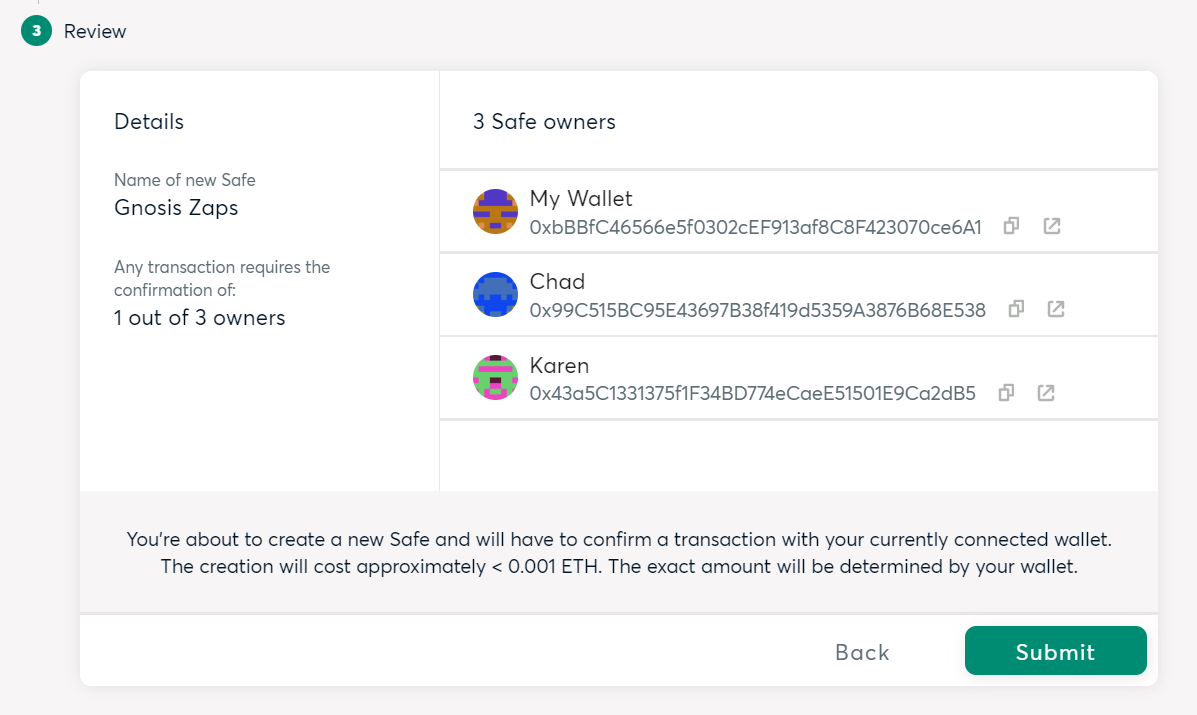 7. Once you click Submit from the previous step, a new transaction will pop up, which will create and deploy your Gnosis Safe. The Safe is a smart contract in itself. Adjust the gas fee accordingly and click Confirm from your wallet.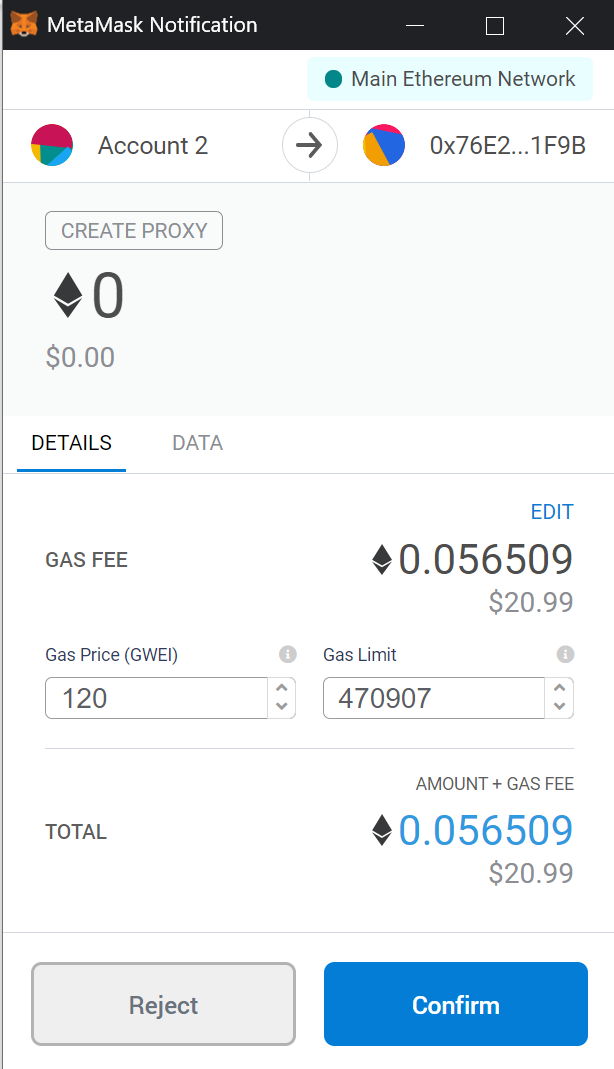 8. Once your transaction has been processed, you should see "Your Safe was created successfully". Congratulations, you now have a Gnosis Safe Multisig set up!